Whoa, mama!
18,290 articles being
edited here
Talk

0

This is the phase spoken by Bart, to express his reactions in a positive light. If he sees something that is to his liking, the phase is used in his ways of telling whatever it is on how he is impressed.
If you played the slingshot game on the Simpsons website and clear all of the target, this would be the rating Bart would give.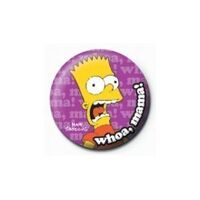 Appearences
Edit
| | | |
| --- | --- | --- |
| | D'oh! | This article is a stub. You can help the wiki by embiggening it. |