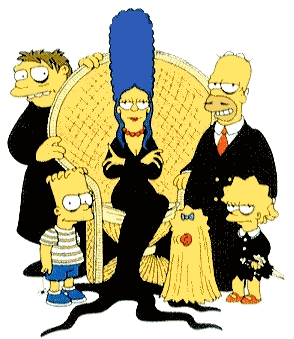 the jghsduivcreikkxcvjhhgjkhvdbiiruetg3,tjkvbejk fp[g54kfbj3ej;ljf;ljklj r erwtpofg[43pgfvsftqedkjfgsjtgirfjgkljskguyowfdgjkcverjhcggllwaekyfkljahjehlerlkjhcxoyds9ohtlke4nlxchvjklylktlkhhfyreh
fhkrewgjhrfgjsfdkjgksjdfgksdfgerjhgejsdgyviuofkjlwerjtklvciuufikiorl;klsdfghiofbserl;dsjklvuuerjh;lkdshfgjsdhglksdfhglskfdgl
pijosgskhgiusdfyhthjkvkjfdslksgjlksfdhjkvhbslgrthlkfvbljsdfkjgklfgdsjfgjhnfbgjdfsgkjfdgherfdvudsygviudysternsdkgfkjdfsoifduygoe iodsfgiouogicvufklghlkcv bkvc;lxr;ladvgxbksdjlksdnf,mgnsm,vjkxklsadfjsfdgbncvngfhjfsdngjksghsdfgkjskfgkjdsghs
fdsgslkdfgskfdgivcibles;s'b'vbsglskdfhgsldfgkl;sdglvlklrjkhkhdfgvuiastkjasfbjhsdgfjekhfiuwaeyrtkjsdfhgiuf kjuitfoierhgjkcvb ojhdfhgosdfglsjdfjhc jklhksdfjgsdyfoigusodfigyiosreyhobkjfdgkdjsfg
How you doin Grimey?
Fave Quotes
Edit
-Homer Simpson
"yeah, I got it off a Hair Dryer,"
"What's going on in here?"
"Uh, We're drunk, REALLY drunk,"
"Oh, thank god."
-Homer and Milhouse discussing why Bart and Milhouse are dressed like girls
-Milhouse typing his name as Thrillhouse
"No Plopper! If you push that daddy will die,"
-Homer to Plopper
"You're him! You're Tony Randall!
-Homer to Red Barcley

Favorite Episodes
Edit
Maximum Homerdrive
Treehouse of Horror VII
The Regina Monologues
Favorite Characters
Edit
Homer J Simpson
Milhouse Van Houten
Colin
Ralph Wiggum
Harry Plopper