Watson-Tatum 2: The Bout to Knock the Other Guy Out is a much publicized boxing match between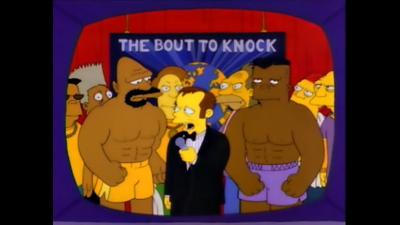 heavyweight champion Watson and Drederick Tatum. The tagline was "This time, it's for money." Watson's manager Vinnie died shortly before the match, and Watson decided to dedicate it to him. Tatum also decided to dedicate the match to Vinnie, which lead to a brawl between the two at the weigh-in. Watson lost to Tatum via knockout in the tenth round.
Appearances
Ad blocker interference detected!
Wikia is a free-to-use site that makes money from advertising. We have a modified experience for viewers using ad blockers

Wikia is not accessible if you've made further modifications. Remove the custom ad blocker rule(s) and the page will load as expected.