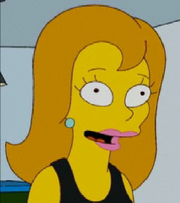 Sylvia's car is a green car owned by Sylvia. It is a 1997 Volkswagen New Beetle.
History
After Sylvia and Homer had met in Alberto's House, she took drunk Homer in her car to Kozy Kabins.
Appearances
Trivia
This page is the 10000th page on this wiki. Woohoo!
Ad blocker interference detected!
Wikia is a free-to-use site that makes money from advertising. We have a modified experience for viewers using ad blockers

Wikia is not accessible if you've made further modifications. Remove the custom ad blocker rule(s) and the page will load as expected.