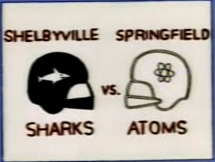 The Springfield Atoms is Springfield's football team. They share an intense rivalry with Shelbyville's team the Shelbyville Sharks. The best player is Stan Taylor.
History
Before the game, Mr. Burns crippled Milhouse to inspire the players to win the match and they really won. When the game ended, Homer tried to get a sign of the players, but they all ignored him. He insulted Stan Taylor who then angry turned back to Homer, but then he saw his old friend Ned standing next to Homer. Stan offered a signed football to Ned. Ned refused, but asked Stan to give a ball to Homer, because he was a bigger fan of Springfield Atoms than Ned.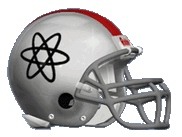 Appearances
Ad blocker interference detected!
Wikia is a free-to-use site that makes money from advertising. We have a modified experience for viewers using ad blockers

Wikia is not accessible if you've made further modifications. Remove the custom ad blocker rule(s) and the page will load as expected.