Sir Putt-A-Lot's Merrie Olde Fun Centre
Talk

0
Share
Ad blocker interference detected!
Wikia is a free-to-use site that makes money from advertising. We have a modified experience for viewers using ad blockers

Wikia is not accessible if you've made further modifications. Remove the custom ad blocker rule(s) and the page will load as expected.
Sir Putt-A-Lot's Merrie Olde Fun Centre is a miniature golf course in Springfield. It hosts an annual competition, which Bart and Todd both competed in.[1] Homer used to work there and subsequently knocked up Marge with their firstborn Bart inside one of the course's obstacles.[2] Homer and Marge revisited their "old love nest" after their 11th year anniversary to rekindle their sex life.[3]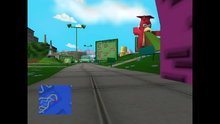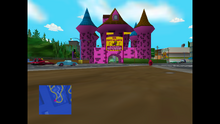 Although in "I Married Marge" it is shown to be a castle obstacle where Homer got Marge pregnant with Bart, in "Natural Born Kissers", the two sneak into a windmill to make love, and there is a heart that reads "Homer <3 Marge" carved into the wood.
Appearances
Edit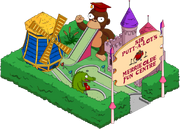 Citations
Edit