Home
Talk

318
17,327 articles being
edited here

The free encyclopedia for everything related to The Simpsons. The wiki allows anyone to create or edit any article, so everyone can contribute their knowledge to help create a decisive database of Simpsons information.


Channel 6 News

.

.
.












Nov 1st, 1942 - Oct 25th, 2013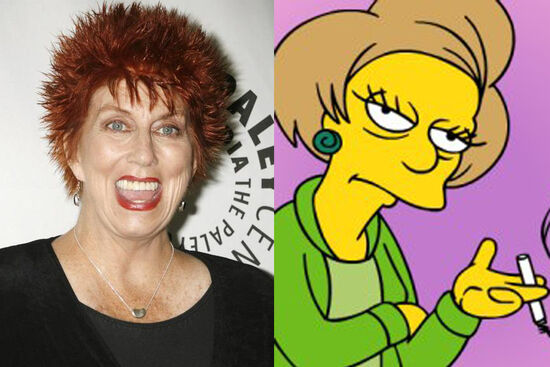 Voice star, Marcia Wallace, for fan favourite Edna Krabappel passes away tragically at the age of 70 due to breast cancer. Staff was aware of Wallace's illness for sometime and show producer Al Jean says her character will be retired.
Featured article

""The real creative force behind The Simpsons was Sam Simon. The tone, the storytelling, the level of humor – that was all developed on Sam's watch.""
―Kevin Levine (former Simpsons witer) on Sam Simon

Samuel "Sam" Simon is the co-creator of The Simpsons with Matt Groening and James L. Brooks.

Featured Quote

"Please, please, kids. Stop fighting. Maybe Lisa's right about America being a land of opportunity, and maybe Adil has a point about the machinery of capitalism being oiled with the blood of the workers."

Featured Song

Swag
Swag is the song Homer, Lenny and Carl sung at the Nuclear Workers Convention, Atomic-Con.

Lyrics

Homer:
Swag!
I'm gonna grab forever somethin' I really don't need!

Swag!
I'm gonna have forty key chains,
and I don't even have forty keys!
Homer, Lenny and Carl:
Swag!
Need Help?

If you're having trouble with the site and don't understand how to use it, don't be afraid to ask! Our administrators won't bite. If you wish to join or have any queries about editing than feel free to browse through our expansive tutorial: Help
However, if the tutorials are too confusing, then feel free to message one of our four administrators. Just leave a message on the talk page of an ACTIVE administrator, and we will be sure to help you as soon as possible. 
Chat
Want to chat with your fellow Simpsons Wiki members? Have a quick question you need answered? Click here to join our Chat channel. (Opens a new window and connects you to our on-wiki Chat.)
Featured picture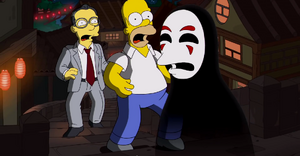 The Simpson's tribute to Studio Ghibli.