17,899 articles being
edited here
Talk

0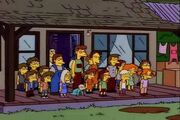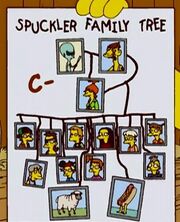 Cletus and Brandine Spuckler's children are sorted by appearance:
(Total 50 children)
Though on Changing of the Guardian Brandine says that they have 70 children.
List of Children
Edit
No children are mentioned, but one of the tasks/quests is for Cletus to help Brandine give birth to another child.
Brittney and Cassidy spuckler were the first to appear in the twisted world of marge Simpson.Oxycontain, Addem-up, fontanelle, pediculus and minimum-wade spuckler in super franchise me.