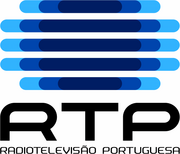 Rádio e Televisão de Portugal (or RTP) it's a Portuguese public TV Network, founded in 1957, which broadcasts The Simpsons. The principal station, RTP1, is the oldest TV station in Portugal. The Simpsons are broadcast on RTP2 (the second station of the network), RTP Açores and RTP Madeira (regionals opt-outs to RTP1).
External links
Ad blocker interference detected!
Wikia is a free-to-use site that makes money from advertising. We have a modified experience for viewers using ad blockers

Wikia is not accessible if you've made further modifications. Remove the custom ad blocker rule(s) and the page will load as expected.