Phineas Q. Butterfat's 5600 Flavors Ice Cream Parlor
18,589 articles being
edited here
Talk

1

Phineas Q. Butterfat's 5600 Flavors Ice Cream Parlor or Phineas Q. Butterfat's Ice Cream Parlor is an ice cream parlor in Springfield. There are several in Springfield, one of which is located inside the Springfield Mall.
When
Homer
ordered the biggest ice cream sundae they make, "The Ark",
[2]
he got so overexcited that he fainted and his limp head fell into the sundae.
Bart
immediately concluded that he was just gorging, but Homer's head was still in it. When they pulled Homer's head from the sundae he had a clown face thanks to a banana, a cherry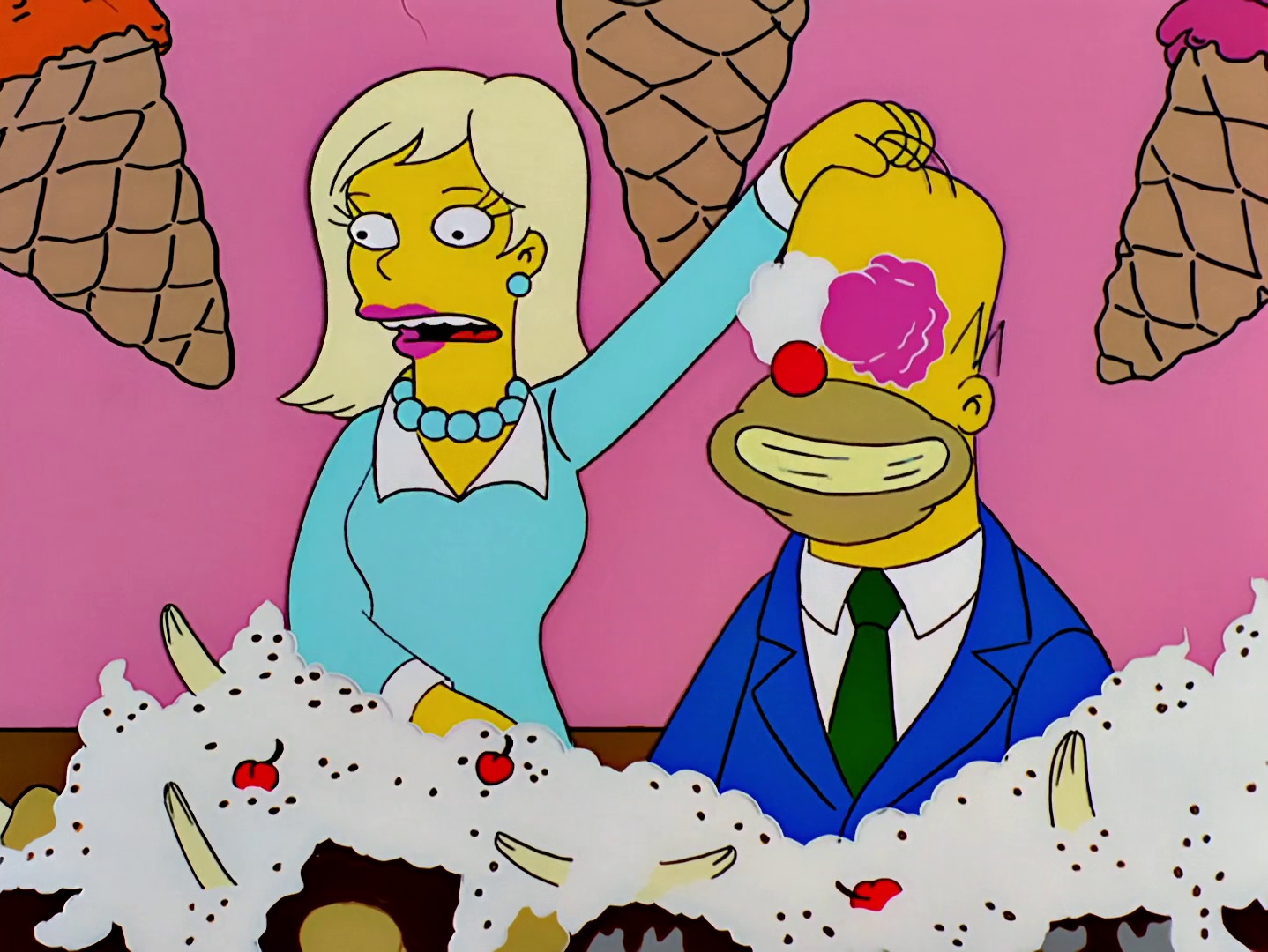 and two flavors of ice cream. The ice cream was probably vanilla and strawberry.
Behind the Laughter
Edit
Q. Butterfat's now appears in the new opening sequence. It can be seen in the lower right hand corner before the billboard and the Elementary School. The Top of the Building features a Head that resembles Marge.
Appearances
Edit
Citations
Edit