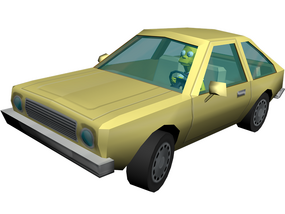 The
Nerd Car
appeared on
The Simpsons: Hit & Run
. It was driven by a nerd who loves what ever merchandise
Comic Book Guy
loves.
You race the car over to The Java Server in the mission "Vox Nerduli", so Comic Book Guy can be the first to register his disgust on the internet.
You also have to race the car in "Nerd Race Queen" were Comic Book Guy has to grab the last copy of the Itchy and Scratchy adventures comic where they both finally kiss.
Ad blocker interference detected!
Wikia is a free-to-use site that makes money from advertising. We have a modified experience for viewers using ad blockers

Wikia is not accessible if you've made further modifications. Remove the custom ad blocker rule(s) and the page will load as expected.