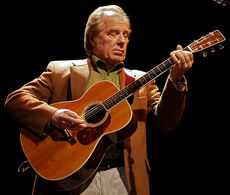 Michael John McKean (born October 17, 1947) is an American actor, comedian, and writer. He voiced David St. Hubbins in the season 3 episode "The Otto Show" and Jerry Rude in the season 10 episode "Monty Can't Buy Me Love". He also did the voice of Cecil in the 1996 Disney TV show Jungle Cubs.
Appearances
External links
Ad blocker interference detected!
Wikia is a free-to-use site that makes money from advertising. We have a modified experience for viewers using ad blockers

Wikia is not accessible if you've made further modifications. Remove the custom ad blocker rule(s) and the page will load as expected.