Welcome-message-user
MediaWiki page
Talk

0
Ad blocker interference detected!
Wikia is a free-to-use site that makes money from advertising. We have a modified experience for viewers using ad blockers

Wikia is not accessible if you've made further modifications. Remove the custom ad blocker rule(s) and the page will load as expected.
Welcome!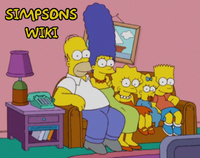 Hello, Welcome-message-user, and welcome to Simpsons Wiki!
Thank you for your edits to $1 and taking interest in our wiki. If you have any troubles, feel free to ask questions on my talk page or any other any experienced editors' talk page. Also, you could look at a help page.
Here are a few pages to help out new editors such as yourself:
Policies - Please take a moment to review these.

Please sign your name on talk pages by using four tildes (~~~~). This will automatically produce your name and the date. Signing your comments is important, as it lets other editors know who has posted which comments.

Again, welcome!

--$3