| | | |
| --- | --- | --- |
| | Maggie in Peril: Chapter One | |
"Bart, Lisa. Keep an eye on Maggie."
Maggie in Peril: Chapter One is the forty-sixth Simpsons short and originally aired on The Tracey Ullman Show April 30, 1989.
Plot
Bart and Lisa do a poor job babysitting for Maggie when Dad and Mom leave to go shopping for weed killer. Unsupervised, Maggie hops on Bart's skateboard and rolls through a sewage pipe to a waterfall. As she goes over the falls, viewers are told it will be continued the following week.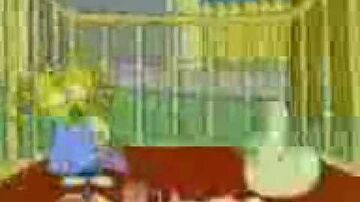 Ad blocker interference detected!
Wikia is a free-to-use site that makes money from advertising. We have a modified experience for viewers using ad blockers

Wikia is not accessible if you've made further modifications. Remove the custom ad blocker rule(s) and the page will load as expected.