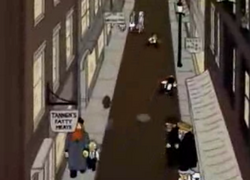 The Lower East Side is a district of Springfield with a large Jewish community. Krusty the Clown grew up in this neighborhood. It contains such businesses as Tannen's Fatty Meats, Kosher Meats & Produce, House of Pressed Fish, Yiddle's Practical Jokes, Izzy's Deli, and Temple Beth Springfield. It also possesses a Jewish Walk of Fame.
History
Marge and Homer lived here for a time in the 80's.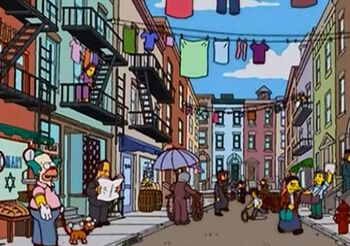 Appearances
Ad blocker interference detected!
Wikia is a free-to-use site that makes money from advertising. We have a modified experience for viewers using ad blockers

Wikia is not accessible if you've made further modifications. Remove the custom ad blocker rule(s) and the page will load as expected.