Ad blocker interference detected!
Wikia is a free-to-use site that makes money from advertising. We have a modified experience for viewers using ad blockers

Wikia is not accessible if you've made further modifications. Remove the custom ad blocker rule(s) and the page will load as expected.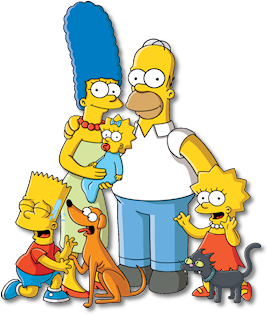 In
Springfield
and other areas, there are many families. This page lists the families, their origins, history, and in most cases, a family tree.
Recurring Families
A list of families that are frequently shown throughout the series, that range from prominent to recurring. This families are well known as immediate families that consists of married couples and their children.
Simpson Family
Bouvier Family
Flanders Family
Gumble Family
Van Houten Family
Muntz Family
Nahasapeemapetilon Family
Prince Family
Wiggum Family
Terwilliger Family
Hibbert Family
Spuckler Family
Lovejoy Family
Skinner Family
Burns Family
Powell Family
Jailbird Family
D'Amico Family
Krustofski Family
Van Horne Family
Quimby Family
Sherri & Terri's Family
Frink Family
MacDougal Family
Mann Family
Jones Family
Starbeam Family
Zzyzwicz Family
Samson Family
Wolfcastle Family
Zorker Family
Hernandez Family
Szyslak Family
One-time Families
A list of families that consist of one-time characters, who are never seen again after their initial appearance.
Norman Rockwell-esque Family
Alberto's Family
Juniper Family
McKenna Family
Charlie's Adoptive Family
Hans Moleman's family
Herb Powell's Adoptive Family
Taylor Family
Stankey Family
Janey Powell's Family
Shelby's Family
Gavin's Family
Rhenquist Family
Krupt Family
Heathbar Family
Darcy's Family
Bin Laden Family
Hobbes Family
Noah's Family
Woosterfield Family
Suzie Family
A Great Family
Lewis's Family
Dexter Family
Scorpio Family
Database's Family
5th Grader's Family
Family Gallery
Draft