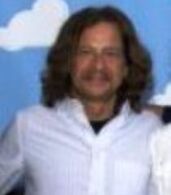 Karl Wiedergott, born Karl Aloysious Treaton (born February 8, 1969) is a German actor. He has regularly played various voice roles on The Simpsons beginning in 1998. Wiedergott is usually heard as minor one-time characters (often with only one line of dialogue), has imitated Bill Clinton and other celebrities in several episodes, and took over the role of Legs from Hank Azaria. He was also featured in The Simpsons Movie (as "man" and an EPA driver). He also briefly voiced Ned Flanders in "Homer to the Max" as part of a joke involving voice actors's low salaries and replacing them with sound-alikes.
Karl Wiedergott's Characters
External links
Ad blocker interference detected!
Wikia is a free-to-use site that makes money from advertising. We have a modified experience for viewers using ad blockers

Wikia is not accessible if you've made further modifications. Remove the custom ad blocker rule(s) and the page will load as expected.