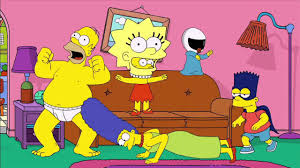 The Homer Shake is sang by Homer in the episode Gorgeous Grampa it started off as a helmeted Maggie beginning the frenetic dance, as the rest of the family is oblivious to their youngest. In true Simpsons fashion, the whole town joins in as the bass drops and the screen pans to a larger view of everyone from Mayor Quimbly to Sideshow Bob dancing to the beat even Kang and Kodos. This is a parody of the "Harlem Shake".
Ad blocker interference detected!
Wikia is a free-to-use site that makes money from advertising. We have a modified experience for viewers using ad blockers

Wikia is not accessible if you've made further modifications. Remove the custom ad blocker rule(s) and the page will load as expected.