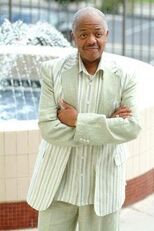 Daryl L. Coley (October 30, 1955 - March 15, 2016) was an American gospel singer and minister. He provided the talking and singing voice for Bleeding Gums Murphy in "Dancin' Homer".
Appearances
External Links
| | | |
| --- | --- | --- |
| | D'oh! | This article is a stub. You can help the wiki by embiggening it. |
Ad blocker interference detected!
Wikia is a free-to-use site that makes money from advertising. We have a modified experience for viewers using ad blockers

Wikia is not accessible if you've made further modifications. Remove the custom ad blocker rule(s) and the page will load as expected.