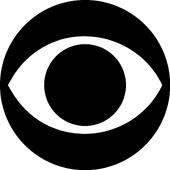 CBS is an American free-to-air channel. It's one of the original big three networks along with NBC & ABC.
History
Homer disparages NBC, praises FOX and briefly praises CBS but is shot. The network's own news truck appears in She Used to Be My Girl.
Behind The Laughter
CBS once had a joint home video venture with FOX (The producers and the network that airs The Simpsons) called CBS/FOX Video
Appearances
Ad blocker interference detected!
Wikia is a free-to-use site that makes money from advertising. We have a modified experience for viewers using ad blockers

Wikia is not accessible if you've made further modifications. Remove the custom ad blocker rule(s) and the page will load as expected.