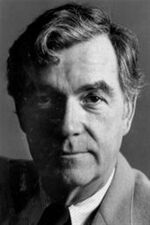 Brian Jacob McConnachie (born December 29, 1942) is an American humor writer and comedy writer who is also an actor and a children's book author. In 1982 he won an Emmy Award as part of the writing team for SCTV Network, and in 1979 he was nominated for an Emmy as part of the writing team for Saturday Night Live.
For The Simpsons, he wrote the episode "The Fabulous Faker Boy."
Ad blocker interference detected!
Wikia is a free-to-use site that makes money from advertising. We have a modified experience for viewers using ad blockers

Wikia is not accessible if you've made further modifications. Remove the custom ad blocker rule(s) and the page will load as expected.