Bret "The Hit-man" Hart
makes his first appearance in the episode called "
The Old Man and the Lisa
" as he buys
Mr. Burns' mansion
when
Mr. Burns
loses everything. He refers to
Mr. Burns
as a "PITIFUL, PENCIL-NECK GEEK!" He is considered by many one of the greatest wrestlers of all time.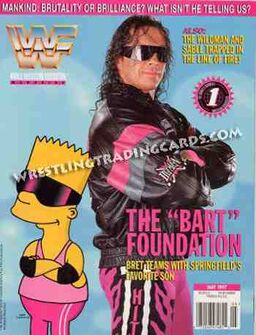 WWE Hall-Of-Famer