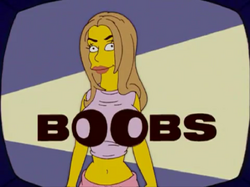 Boobs is a TV Show on FOX that stars Carmen Electra.
History
When Homer was watching TV, he saw a promo for the show and was disappointed by actual plot.
Plot
The show is about a class of remedial reading students and their teacher who wants to be taken seriously.
Appearances