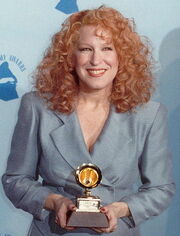 Bette Midler was a singer who sang on the Krusty Comeback Special when Bart and Lisa asked her to.
Behind the Laughter
Midler is an actress, singer, and comedienne. She appeared as herself in "Krusty Gets Kancelled."
Appearances
External links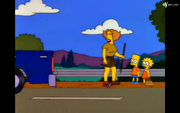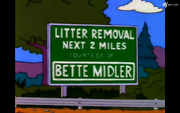 Gallery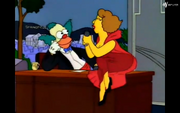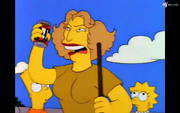 Ad blocker interference detected!
Wikia is a free-to-use site that makes money from advertising. We have a modified experience for viewers using ad blockers

Wikia is not accessible if you've made further modifications. Remove the custom ad blocker rule(s) and the page will load as expected.