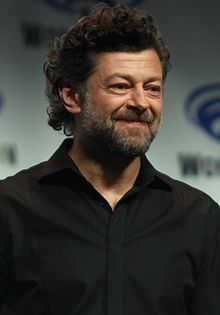 Andrew Clement "And Serkis (born 20 April 1964) is an English film actor, director and author. He is known for his performance capture roles comprising motion capture acting, animation and voice work for such computer-generated characters as: Gollum in The Lord of the Rings film trilogy (2001–2003) and The Hobbit: An Unexpected Journey (2012), etc.

He voiced Cleanie, Cookie's cleaning assistant in one episode only.
Andy Serkis's Characters
Appearances
Ad blocker interference detected!
Wikia is a free-to-use site that makes money from advertising. We have a modified experience for viewers using ad blockers

Wikia is not accessible if you've made further modifications. Remove the custom ad blocker rule(s) and the page will load as expected.