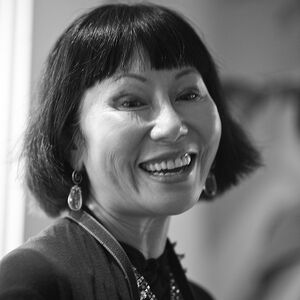 Amy Tan (born February 19, 1952) is an American writer whose works explore mother-daughter relationships and the Chinese-American experience. Her best-known work is The Joy Luck Club, which has been translated into 35 languages.
Amy made a cameo in the Season 12 episode of The Simpsons, Insane Clown Poppy. |status =
|gender =
Appearances
Ad blocker interference detected!
Wikia is a free-to-use site that makes money from advertising. We have a modified experience for viewers using ad blockers

Wikia is not accessible if you've made further modifications. Remove the custom ad blocker rule(s) and the page will load as expected.