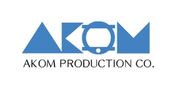 AKOM Production Company is a Korean animation studio, created by Nelson Shin in 1985. In addition to their work on The Simpsons, they have also provided animation for Batman: The Animated Series, The Transformers, Muppet Babies, Arthur, and five of The Land Before Time sequels.
They have done animation on 229 episodes, plus animation for the movie.
Credited Episodes
Season 1:
Season 2:
Season 3:
Season 4:
Season 5:
Season 6:
Season 7:
Season 8:
Season 9:
Season 10:
Season 11:
Season 12:
External links
Ad blocker interference detected!
Wikia is a free-to-use site that makes money from advertising. We have a modified experience for viewers using ad blockers

Wikia is not accessible if you've made further modifications. Remove the custom ad blocker rule(s) and the page will load as expected.